11 Crime Stories from 2017 that are Hard to Believe
Another year is in the books and, true to form, it was marked by some crazy, humorous and downright unbelievable crime stories. From weed-gifting grandparents to inmates who broke back into jail, these schemes and snafus are sure to leave you shaking your head. Curated from around the country, here's a list of some of the craziest crimes stories of 2017.
Inmates Break out of Jail, Burglarize Store, Sneak Back Behind Bars
A group of jail inmates in Lexington, Miss., are accused of breaking out of jail in September, burglarizing a nearby Dollar General store and then sneaking back into jail undetected. According to police, the inmates stole cigarettes, lighters and phones – items they planned to sell in the clink. "You're already in jail, but you want to break out and break back in?" Lexington Police Chief Robert Kirklin told Mississippi News Now. "That is just something. I thought I heard it all." The inmates were captured on the store's surveillance video. Meanwhile, the jail is beefing up security measures.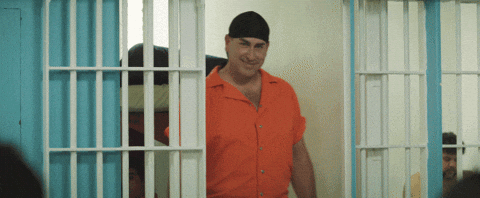 Elderly Parents of Prosecutor Wanted to Give $300,000 Worth of Weed as Christmas Gifts
When Nebraska police stopped an elderly California couple on a cross-country trip to Vermont in December, officials found 60 pounds of marijuana in the bed of their pickup. The husband, 83, and his wife, 70, told authorities they intended to give the weed, valued at more than $300,000, as Christmas gifts to relatives in Vermont and Boston, according to the USA Today. Turns out, their son is a top criminal prosecutor in Chittenden County, Vermont. So far, he hasn't commented about his parent's holiday gift-giving plans.
Creepy Clown Epidemic Causes Frenzy
Dozens of people were arrested across the country this spring after they dressed up as creepy clowns and started showing up in incongruous settings, such as woods, parks and schools. In some cases, school officials went into high alert and locked down schools, creating parental pandemonium. While some sightings were hoaxes and jokes, others led to actual arrests. Charges ranged from trespassing to making terroristic threats to disorderly conduct. Eventually, the creepy clown epidemic died down – at least for now. Apparently, the clown panic phenomena actually traces back decades.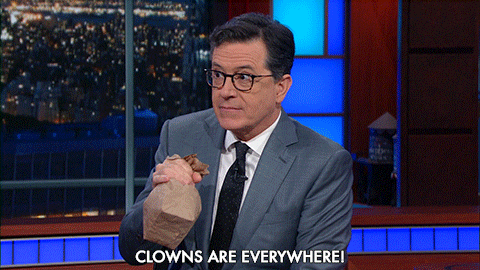 Suspect Had Money Coming Out the Wazoo
Police in Marion County, Florida, arrested a 26-year-old man this summer after finding drugs and cash in his car during a routine traffic stop. When they got to the jail, however, the money had mysteriously disappeared. The suspect told police they had already collected it, but astute jail officials noticed $20 coming from his rear. According to a cheeky Facebook Post from the Marion County Sheriff's Office, detention officers then went through the "necessary but undesirable process," of recovering $1090.00 from the suspect's rectum. "For all of our wonderful cashiers in Marion County, we apologize for giving you this terrible mental image today," police wrote in the post. "If you choose to use gloves during your daily duties, we will understand."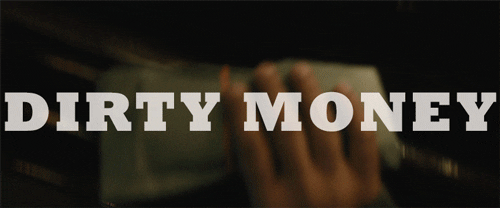 Iowa Robber Thwarted by Bankers' Hours
Iowa police said a would-be robber's plans were thwarted when he showed up too early at the bank. Security footage captured a man wearing a gray hoodie, sunglasses and bandana try and enter two banks in West Des Moines on the morning of July 12. Problem was, the banks weren't open yet. Employees in the parking lot "actually watched this guy yank on the doors," Sgt. Tony Giampolo told the Des Moines Register.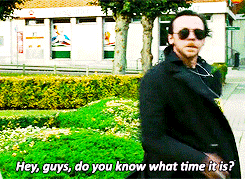 Drug Suspect Drops Cocaine – in Court
Removing your hat in court is proper etiquette – unless you've got cocaine stashed in it. In November, a man was appearing before a Denver Judge on a felony drug charge when a folded paper containing cocaine fell out of his hat after he removed it. A law enforcement officer was in court and saw the whole thing, according to the Denver Post. Officials picked up the cocaine and the man picked up two more charges: possession of a controlled substance and bond violation.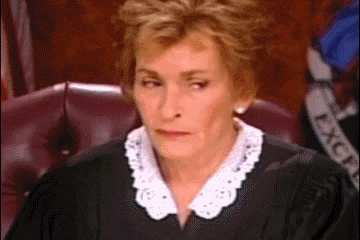 Robbery Suspects Arrested after Getaway Car Runs Out of Gas
Two suspected robbers were arrested in December after their getaway car ran out of gas and they became stranded on the side of the road. According to the Atlanta Journal Constitution, two men allegedly robbed a man of his wallet outside a grocery store in Gwinett County, Atlanta, and sped away in a red car. Less than 15 minutes later, an officer saw two men and a red car matching the description given by the robbery victim on the side of the road without gas. Items inside the car apparently linked them to the robbery.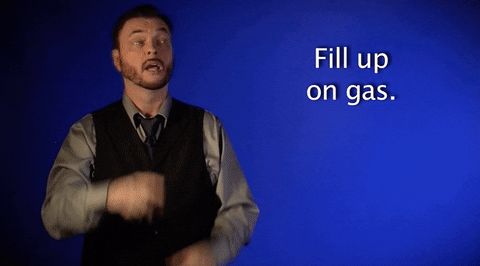 Robbers Hold-Up Bar Full of Off-Duty Cops
Talk about being in the wrong place at the wrong time. Two men were arrested this summer in Baltimore after holding up a bar where a group of Baltimore County police officers were celebrating a longtime sergeant's retirement. The masked me allegedly demanded cash from the register and took off. Off-duty officers attending the party gave chase and arrested the duo. The bar also happens to be across from a precinct station and many officer are regulars at the pub, the Baltimore Sun reported.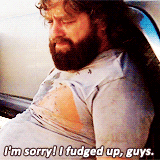 Used Clothing Store Gets Surprise Pot Donation
A suburban Minneapolis clothing store got a special donation in May when someone dropped off gently used children clothes along with 111 grams of marijuana. The Maplewood Police Department had fun with the mistake, posting pictures of the specially wrapped weed to their social media accounts along with a message: "Hey genius, Once Upon a Child thanks you for the clothing donation, but you forgot something in your pant pockets…sucks to be you…." In another post, the PD invited the donor to come down to the station to be reunited with your "perfectly measured baggies." At last check, no one had come forward, reported the Argus Leader.
Drunken Man Arrested after Sending Texts to 911 about being Overserved
A Granbury, Texas, man was arrested in May after sending nearly three dozen texts to 911, reporting that a local bar overserved him. The man apparently texted the local sheriff's department saying he wanted authorities to investigate the bar near his home for overserving and overcharging him, according to the Dallas Morning News. Officials warned him not to abuse 911, but he continued texting and was eventually arrested for abuse of 911. "Moral of the story, 'Don't text and drink alcohol,'" the sheriff's department said. "Have a designated cellphone holder."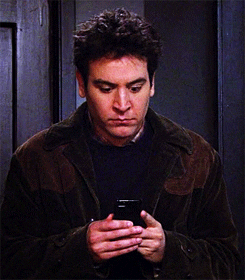 Woman Arrested for DUI on a Horse
A Florida woman was arrested for DUI (the equivalent of Driving While Intoxicated in Texas) after a 911 caller reported she was "swerving on her horse" and "looking confused," according to WFLA News Channel 8. While she claims that she was not slumped over and was only scratching her leg, a court has ruled she is not fit to care for her animal.
Contact us at 817-203-2220 or reach out online.